You'll likely already know of the importance of changing your tires from time to time. They don't, after all, last forever, and eventually, they'll become so used that they begin to seriously impact the safety of the vehicle, not to mention the quality of the drive.
However, did you know that you don't necessarily need to buy new tires? It's true. It is possible to buy used tires, which can be just as good as brand new options. But it's not as if you can just buy any old tire for sale, and hope that it does the job. It's always of utmost importance that you treat the safety aspect of your car with respect.
So if you're going to buy used tires rather than new, then there are a few things that you should know first. For instance, it's imperative that you buy from a reputable source. There will be many people out there who would be willing to sell you one of their used tires, but they'll be putting their own interests first — and in fact, your interests (such as your safety) may never enter the equation. A reputable seller will make sure that you're buying a used tire that's right for your vehicle and which will keep you safe on the road. It's also important to find the balance between safety and getting a good deal; you may find a cheap tire, but it might not be the safest option.
To learn some more tips on buying a used tire, check out the infographic below.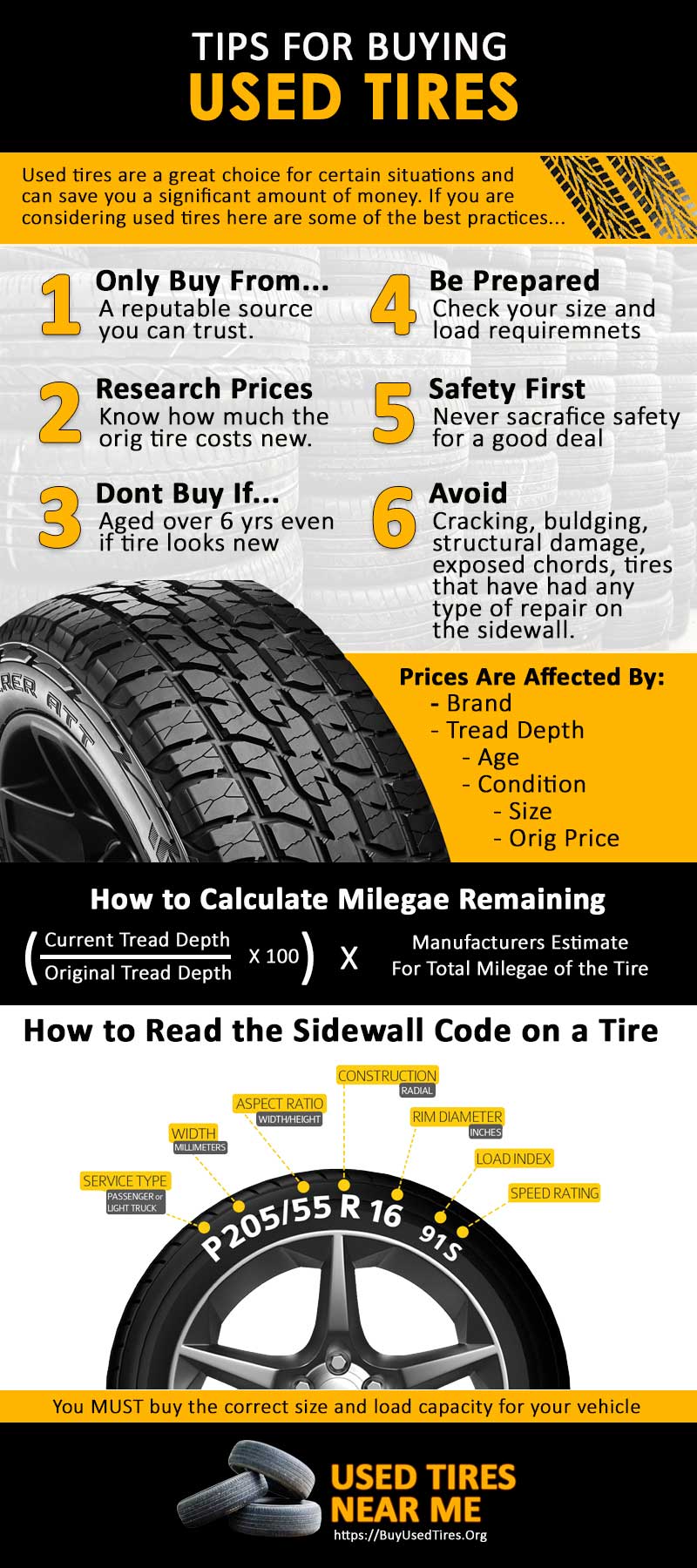 Infographic Design By http://BuyUsedTires.Org